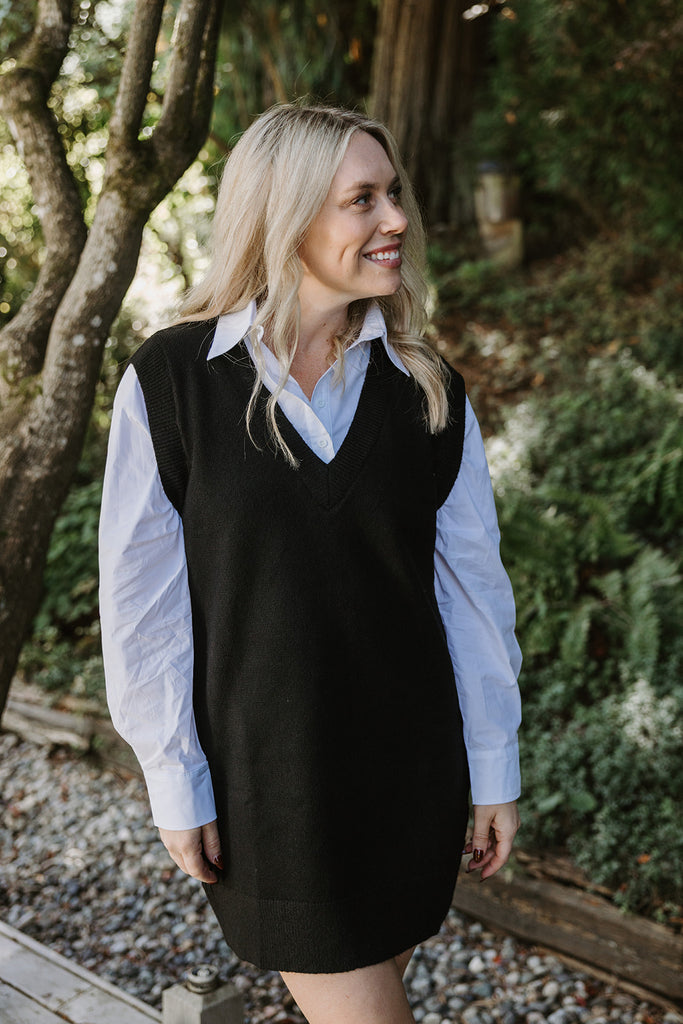 Sweater Dress with White Collared Shirt
$110.00 CAD
The all new layered knit sweater and shirt is one to covet and keep! The ultimate elevated piece to add to your autumn collection or to pair over your leggings for a layered look! We are loving the vest trend for the fall season!
Fits true to size
Model wearing size: Medium
Please note: White collared shirt and vest are sewn together and cannot be seperated.
Vest: 74% Polyester, 22% Acrylic, 4% Spandex
Shirt: 100% Cotton
Hand Wash cold
Available in-store
Also Available In; Taupe